Monthly Archives:
December 2012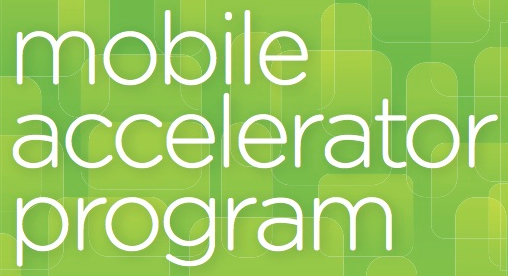 You want to be part of the mobile marketplace.
We want to help get you there.
Registration for MAP 2013 is now open! MAP focuses on developing the business skills
of mobile business
entrepreneurs. Through a series of six half-day workshops, mobile developers, producers, and designers will have the opportunity to connect with industry advisors and each other to form new business connections and receive support to help grow their business.
This six-week program will provide intensive half-day workshops on the 6 steps involved in developing mobile products/services. The program is as follows:
Workshop 1: Concept
Thursday, January 17, 2013
12:30-4:30 PM
Metro Hall, Room 308
Workshop 2: Definition & Business Case
Thursday, January 31, 2013
Workshop 3: Design & Development
Thursday, February 14, 2013
Workshop 4: Testing
Thursday, February 28, 2013
Workshop 5: Market Deployment
Thursday, March 14, 2013
Workshop 6: Maintenance
Thursday, March 28, 2013
Is MAP right for my business?
Startup businesses building mobile applications whose products would be conceived, developed, and sold within one year—mostly for iPhone, Android, and Blackberry platforms.
Established businesses developing mobile applications for future networks, who could benefit from MEIC's access to research infrastructure to test their product's usability, market potential, and technology by linking them to a range of contributing stakeholders including prospective consumers.
Businesses exploring the collaborative development, distribution, and interactive play of mobile applications over the expanding capabilities of the mobile internet.
Program Participant Eligibility
Acceptance is on a first-come-first-served basis, and the program will accept a maximum of 40 companies. Participants are able to register on a per workshop basis or purchase a MAP package including all 6 workshops.
Hear what last year's participants had to say about MAP:
"MAP was great for helping us develop Fresh Grown Apps by helping us explore different areas that would affect our business. BlissEscape was developed after we did a thorough trend and drivers analysis by creating a Foresight board after learning the method from Dr. Suzanne Stein of OCAD in a MAP session. Networking with my cohorts at MAP was inspiring.  There were so many creative and driven people working on innovative projects. The energy of the group was motivating and the experience was enriching."
-Colleen Madden Devan, FreshGrownApps
"As an entrepreneur experiencing the trials and tribulations of building a mobile startup, the MAP half-day workshops have been a revelation. With a diverse lineup of experienced presenters, insightful roundtable discussions, and a close-knit group of like-minded people to connect with, each workshop arms me with the information and inspiration I need to succeed in the mobile space. Highly recommended."
-John Krissilas, TransitHub
"Excellent sessions – very useful content and good presenters."
-Arvind Karir, MacXmum
"The last few weeks have been an amazing experience. I have thoroughly enjoyed the content of the MAP sessions and hanging with like-minded people. I definitely believe the information provided by MAP will help us in our future endeavours. We must keep in touch."
-Steven Chinman, Metal Piranha
For more information and to register, visit http://map2013.eventbrite.com/
MAP is made possible with support from



WIPJam @ MWC 2013
Theatre B, Theatre District, Hall 8.0, App Planet
FIRA Gran Via, Barcelona, Spain
Join WIP for the popular WIPJam, Day for Developers at MWC App Planet in Barcelona! This is where the best mobile developers meet key leaders of the mobile ecosystem in interactive sessions featuring Storytellers, UnPanels, hackathons, expert tables, sponsor technical workshops and more. As many of you know – WIPJams are definitely not boring, so start banking your zzz's now for the last day of MWC. No PPT, No Panels and No Ties!
More information and registration: http://www.wipconnector.com/wipjam/entry/mwc2013